Be Near the Winter Noosa Hill Climb with Clearwater Noosa Heads
Posted in
Local Events
@
Apr 24th 2019 9:13am
- By Administrator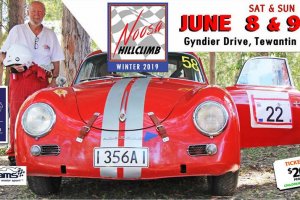 The thrilling Noosa Hill Climb is back for its winter event, and you relax just moments away from the action with our Sunshine Coast holiday apartments at Clearwater Noosa.

After a successful summer event, the winter Noosa Hill Climb is in full gear to round up Australia's best drivers again for another exciting uphill race in Noosa Heads. The race will take participants on a winding route through Tewantin National Park involving all kinds of cars and makes such as Skeltas, XU1s, Minis, Fiats, Gets, Jags and more, making it an adrenaline-rushing spectacle for car enthusiasts and race lovers from all over Australia.

Spectators can expect up to 200 cars in attendance, and a whole host of seasoned drivers from all corners of the country. Hillclimbing is one of the more challenging branches of motorsport, in which drivers race against the clock on an uphill course that requires both skill and focus on the wheel. Tewantin National Park on the Sunshine Coast boasts picturesque scenery and a course that pushes drivers to perform at their best, making the Noosa Hill Climb a must-see event for all.

The Winter 2019 Noosa Hill Climb will take place on Saturday, June 8 and Sunday, June 9. In addition to the main racing event, there will be a dazzling afternoon street parade on Hastings Street on Friday, 7 June.

Make sure to free up this exciting weekend to be in Noosa Heads! Clearwater Noosa is your perfect stay during the Winter Noosa Hill Climb in June, where you can enjoy a prime location near Hastings Street and Tewantin National Park on the Sunshine Coast.

We offer a choice of spacious and self-contained One, Two and Three Bedroom Apartments with spacious living areas and full kitchen facilities - find your perfect stay now at Clearwater Noosa holiday accommodation.