Escape to a Weekend of Art and Inspiration at Mary Valley Art Festival
Posted in
Local Events
@
Apr 9th 2016 10:53am
- By Administrator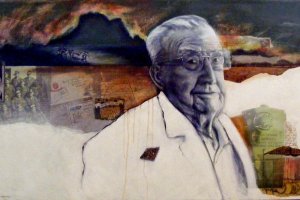 Immerse yourself in a weekend of art and inspiration when you attend the upcoming Mary Valley Art Festival from 30th of June to 31st of July 2016.

Catch the opening night from 6 p.m. to 9 p.m., on the 30th of June (for an entry fee of $7.50). The awards presentation on opening night is a chance to meet the artists, award winners, sponsors, judges, and the rest of a community in a festive atmosphere with music, wine, and light snacks, and entertainment. Catch the Mary Valley Art Festival, 1st to 3rd of July 2016, 10 a.m. to 3:00 p.m. (for an entry fee of $3.00).

Be part of several workshops and demonstrations that will be held over the same weekend. The famous People's Choice Awards and the Bush Haven Youth Awards will be hosted on Sunday. Discover how the festival is the perfect venue for creative individuals like you.

The festival traces its humble beginnings in 2000 in Imbil, the largest community in Mary Valley. The festival is known for its friendly and professional approach, attracting quality art work showcasing the diversity of artists within this side of the nation.

Compliment your artsy weekend with a week-long retreat to Clearwater Noosa for our hassle-free, luxurious Accommodation Sunshine Coast Apartments. Besides our stylish and spacious living spaces, Clearwater Noosa is complimented with first-rate guest amenities perfect for your fun-loving lifestyle.

At Clearwater Noosa, you can begin your mornings with an invigorating dip in any of our three sparkling swimming pools. Are your travel buddies fans of barbecue parties? Well, you can surely host a sumptuous lunch while appreciating the relaxing view our lush tropical garden provides.

Also, if you are driving to Sunshine Coast this weekend, you can secure your vehicle within our onsite undercover parking. If you need to spruce up your weekend itinerary, feel free to consult our tour desk staff to give you expert travel advice and assist you with your travel and tour reservations.

Book your stay directly by visiting http://clearwaternoosa.etourism.net.au today. It's fast and easy!
Image Source : Mary Valley Art Festival