Feel the Endless Sunshine in Noosa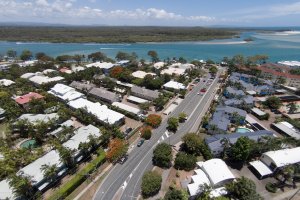 Yearning for a vacation because you miss the beach so much? Then head on to Noosa for various beaches you can choose from.

If you're still unaware of it, the famous Noosa has been one of the most coveted places around the world because of its many surfing destinations. In fact, one of its beaches was in South Pacific's top three beaches as listed by TripAdvisor Travellers Choice 2011 Awards. So for some ideas about the beaches of this place, you may want to read on below.

• Noosa Main Beach
Surfing beginners, this beach is for you. Its waves are soft and gentle you won't end up traumatised at the end of the day. And because lifesavers are on patrol all the time, you can rest assured all throughout your stay here. But what you'll love most about this is the fact that it is one of Australia's few beaches that face the north so the experience and atmosphere in this beach is definitely different than the rest.

• Sunshine Beach
This surfing spot may be huge, but its visitors and patrons are guaranteed safe all thanks to the lifesavers patrolling the beach every single day. Aside from that, what makes this beach a favourite amongst surfers is its shoreline that is 15 kilometres long, and the many celebrities that reside around the area.

• Peregian Beach
If you traverse 10 kilometres south from Sunshine Beach, you'll reach Peregian Beach. The beach is also patrolled so you'll also feel safe as you swim, sunbathe, play on the shoreline, and surf in big waves. Shops and cafes are also in abundant in the place to quench you of thirst or hunger when the need arises.

• Coolum Beach
As one of the greatest venues for whale watching, you'll love this place because you'll be able to see whales playing in the ocean as you enjoy the shoreline during the whale watching season. But even if it's not yet the time for whales, you'll equally love Coolum Beach. In fact, it's one of Sunshine Coast's bests.

Do you need a Noosa Holiday accommodation? Clearwater Noosa's doors are always open for you.

Book your stay at our Noosa Golf resort by visiting the following link: http://clearwaternoosa.etourism.net.au/.