It's Time for Noosa Triathlon 2015
Posted in
Local Events
@
Aug 25th 2015 1:14pm
- By Administrator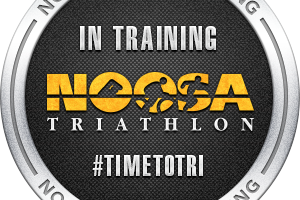 Celebrate sports, sportsmanship, fitness, and good health this October.
Noosa Triathlon Multi Sport Festival is opening once again on October 28 to November 1, 2015 and will be held around the fantastic Noosa. So better get your swimming, running, and biking skills and equipment all ready if you want to win some cool awards.
With a duration of five days, this much awaited annual event will make the competitive athletes will strive hard to pass through 1,500 metres of long protected canal while swimming, 40 kilometres of road while cycling, and the 10 kilometres worth of running from Noosa Sound to the finish line located in Noosa Heads Lions Triathlon Park.
Join this exciting event and get to participate in two ways: If you're a team player, each of you can simply do one race then pass the ball to the next one, or if you like doing things on your own, you can confidently go all the way from the start to finish and feel victory on your solitary success.
With history dating back in 1983, the first Noosa Triathlon Multi Sport Festival started with only 180 participants. But as the years go by and more and more people get to take part in this annual event, the festival is now an institution because it gained the title Australia's oldest, largest, and most prestigious triathlon.
Events within this five-day festival include the following:
• The Noosa Superkidz Triathlon (for ages 7 to 13)
• Endura Noosa Run Swim Run (for ages 7 to 15)
• Noosa Tri Charity Golf, Tewantin-Noosa Golf Course
• Cannibal Tour de Noosa Cycle (exclusive for Australia's cycling elite)
• Noosa Breakfast Fun Run, five kilometre, for the National Breast Cancer Foundation
• Eyeline 100 Noosa Ocean Swim
• Tingirana Noosa Triathlon
• Noosa Legends Triathlon
• Subara Australian Open Criterium –Women's & Men's Cycling Event
• Asics 5km Bolt Running Road Race
So what are you waiting for, call your triathlon aficionado friends and be part of this grand sporting event.
Getting yourself and your sports facilities ready are one thing, getting a place to stay before and after the festival is another. Try our Clearwater Noosa for your Noosa holiday accommodation.
Aside from our cosy apartment units and impeccable customer service, Clearwater Noosa is situated beside the Noosa River, giving you the chance of doing more sports like kayaking and wakeboarding.
Book to our Noosaville holiday apartments at http://clearwaternoosa.etourism.net.au/.
Image Source : Noosa Triathlon Multi Sport Festival