Join the Kings of the Coast Ocean Swim
Posted in
Local Events
@
Dec 8th 2013 12:11pm
- By Administrator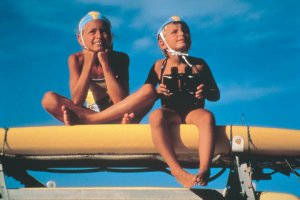 Challenge yourself and join the Kings of the Coast Ocean Swim. Conquer your fear of open water distances or simply grab the chance to compete in the third event in Milk and Co Queensland Ocean Swim Series. You can even join Series Ambassador Michael Kim on the start line.

The Kings of the Coast Course is a 3.8km open water challenge that allows competitors to go on an ironman distance swim at Kings Beach. This course has two lap formats and is definitely not for the faint hearted.

The Caloundra 2.0 is a new distance course considered as a relevant stepping stone after the Mooloolaba Mile. It is perfect for triathletes who want to compete in the next Olympic distance race.

The Caloundra 1000 Short Course is ideal for inexperienced swimmers. The course retains the point-to-point Kings Beach format.

The 300m Kids Dash is suited for kids who want to be introduced to open water swimming. The course also offers them a chance to experience the excitement of a beach spirit finish. This event is perfect for kids aged 8 and older. Family and friends are highly encouraged to swim alongside the children.

Entries for the Kings of the Coast Ocean Swim are available online. Kids aged 8 and older can join the 300m Kids Dash. Meanwhile, kids aged 10 and older can enter the 1km, 2km, 3.8km courses.

Competitors aged between 10 and 17 who want to enter an event distance greater than a kilometre must offer written confirmation of their ability to complete the event.

The Kings of the Coast Ocean Swim will take place on March 9, 2014 at Kings Beach Stage, Ormond Terrace, Caloundra, Sunshine Coast. The event is a quick walk and drive from our Noosa Holiday Accommodation.

If you want to know more about the Kings of the Coast Ocean Swim, go to http://www.weekendwarriorevents.com.au/our-events/kings-of-the-coast.html.

Book your stay in our Noosa Holiday Accommodation by visiting http://clearwaternoosa.etourism.net.au.