Level Up Your Cooking With the Spices You Need to Know!
Posted in
Local Events
@
Jun 24th 2016 2:30am
- By Administrator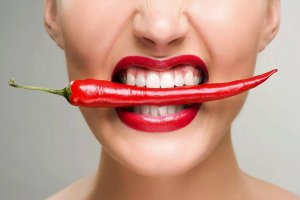 Level up your kitchen skills by attending Licensed to Spice Cooking Classes at The Garden Kitchen on August 13th, 2016. Get awesome tips and tricks you need to know about your usual and sometimes rare herbs and spices.

Let teacher and experienced cook Vicki Taylor share with you her knowledge and expertise. When it comes to spice blending techniques, Taylor can help you turn even the simplest of meals into a masterpiece of a dish.

Her session will be focusing on Moroccan cuisine, which originated from a mix of cuisines of Middle East, The Mediterranean, Africa, Spain, Portugal and France. That's why Moroccan incorporates the spicy and invigorating characteristics common among the cuisines mentioned above. Let Taylor reintroduce you to the herbs and spices such as: Paprika, Turmeric, Cumin, Chilli, Coriander, Ras el Hanout, and Mint that will surely make the difference to your couscous, flatbread, or salad.

If you're sure about joining the classes, you will be provided with the ingredients, cooking equipment, recipe sheets, complimentary glass of beer or wine with lunch, plus the opportunity to purchase key ingredients and spices. Find out more by visiting http://www.redhotchillipepper.com.au/book-classes/licensed-spice-cooking-classes.

Also, compliment your Noosa long weekend with a comfortable, hassle-free vacation at Clearwater Noosa. Aside from our Noosa Holiday Accommodation, Clearwater Noosa showcases first-rate guest amenities that put you and your family first.
Imagine the things you can do while you're here: energise by taking a refreshing dip in any of our sparkling swimming pools; fancy a barbecue party while appreciating the relaxing view of our lush tropical garden; enjoy high speed Internet connectivity for free, secure your vehicle within our onsite undercover parking. If you need to spruce up your itinerary, feel free to consult our tour desk staff to give you expert travel advice.
We are conveniently located along Noosaville, Sunshine Coast, which makes you a heartbeat away from everything Sunshine Coast. So plan your stay ahead by visiting http://clearwaternoosa.etourism.net.au today. We at Clearwater Noosa forward to having you and your family over.
Image Source : Red Hot Chilli Pepper