Noosa Triathlon Multi Sport Festival 2013
Posted in
Local Events
@
Aug 24th 2013 10:34pm
- By Administrator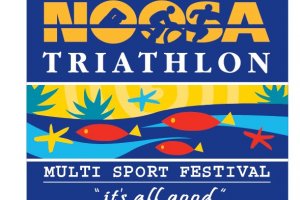 Held annually in the Australian state of Queensland since 1983, the Noosa Triathlon Multi Sport Festival is the third largest Olympic distance triathlon in the world.

Take note that the festival is not just about the triathlon, it is also an entire week of cycling, swimming and running for all people of all ages and abilities. Kids and adults aged 7 to 80 and beyond can participate.

The Noosa Triathlon Multi Sport Festival has gathered more than 8,000 competitors, professionals as well as a slew of spectators.

Take part in the 1.5 kilometre swim, 40 kilometre cycle or 10 kilometre run.

USM Events has made the triathlon a first-class international sport and entertainment event.

Be in the biggest multi sport festival of its kind in the southern hemisphere, the 2013 Noosa Triathlon Multi Sport Festival. The event will take place in Noosa Heads Lions Park, Noosa Heads from October 30 to November 3, 2013. It is a quick drive from our Noosa Holiday Accommodation.

For more information, go to http://www.usmevents.com.au/.

Book your stay now at our Noosa Holiday Accommodation by visiting http://clearwaternoosa.etourism.net.au so you can be near the event.