Our Tour Desk shall Guide you
Posted in
Accommodation
@
Sep 25th 2015 1:56pm
- By Administrator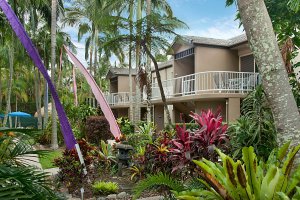 Travelling to a foreign place is exhilarating. There are too many expectations and preparations involved that you don't know what to expect anymore. All you know is that you're too excited for your exploration. But sometimes, no matter how prepared we think we are with the itinerary and all, everything we planned may at times turn out to be different.
If you're going to the Sunshine Coast for your next travel, you may want to stay in our Clearwater Noosa so you can take advantage of our Tour Desk.
Nestled amidst the Balinese gardens in Noosa, our Noosaville holiday apartments is the perfect venue for the kind of relaxation you need. Starting off with our units that come with the options One Bedroom, Two Bedroom, Two Bedroom Two Bathroom, Three Bedroom Two Bathroom Apartments, all are fully self contained with all your needed amenities: The kitchen has a full range of equipment, the laundry area has the necessities especially washing machine and dryer, the spacious lounge and dining areas have a cable TV ands strong Wifi connection, the bedrooms have the tempting and cosy queen sized and single beds, and the private balcony will let you see the beauty of our resort and Noosa, all while the unit is air conditioned.
Moving to our guest facilities, you'll get to marvel and experience our three swimming pools—one of which is heated so you can swim any time of the year—two barbecue areas so our guests won't get crowded if ever they simultaneously use the area, a tropical garden to relax your senses as you read your book or write, on site undercover parking for a worry free holiday with your car, and of course, our Tour Desk with our knowledgeable and friendly staffs.
Our Tour Desk service will help you achieve that flawless and unforgettable getaway you're longing for. Simply approach one of our amicable crews and they'll willingly help you get to the best attractions on the Sunshine Coast from booking you to assisting you on how to get to the spots.
Everything becomes easy with our Tour Desk that you don't need to plan your itinerary anymore if you stay with us. So go to http://clearwaternoosa.etourism.net.au/ to book our Noosa holiday accommodation.