Sway to the music of the Noosa Jazz Festival 2014
Posted in
Local Events
@
Nov 24th 2013 12:09pm
- By Administrator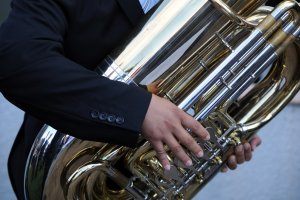 Noosa is always a host to a slew of festivals and community events every year thanks to its beautiful natural scenery and stunning attractions. Where would Noosa be without the annual and most popular Noosa Jazz Festival?

Considered as one of the region's premiere cultural event, the Noosa Jazz Festival is where the industry's popular jazz concerts and shows can be seen and heard.

Watch and be entertained by international and Australian jazz artists.

Noosa is a coastal paradise and is a perfect venue for the festival's four-day celebration of all things jazz.

See celebrity artists and jazz your heart out in a fun-filled party.

Expect music and amusement. Contemporary jazz shows will be seen as well as regular music concerts and jazz events.The Noosa Jazz Festival is next to the beach as well as posh streets that boasts of shops, boutiques, restaurants and souvenir stores.

You will definitely find interesting and entertaining details in the festival.

Spectators can also get up close and personal with celebrity artists.

The Noosa Jazz Festival came from humble beginnings. Though it started in a single restaurant, the festival currently boasts of more than 90 performances in numerous venues on the renowned strip of Hastings Street. A large jazz stage is also put up at the Noosa Lions Park overlooking the gorgeous Noosa River, Bicentennial Hall.

Noosaville always comes alive to the soothing sound of jazz every year.

The Noosa Jazz Festival is now a community event that attracts tons of music lovers. Be in Noosa's coastal paradise to experience this four-day celebration.

The 2014 Noosa Jazz Festival will take place on September 4 to 7, 2014 at various venues in Noosa Heads. The event is a quick drive from our Sunshine Coast Holiday Apartments.

For more information, go to http://www.noosajazz.com.au/.

Book your stay in our Sunshine Coast Holiday Apartments by visiting http://clearwaternoosa.etourism.net.au.