Taste Mediterranean food in Sirocco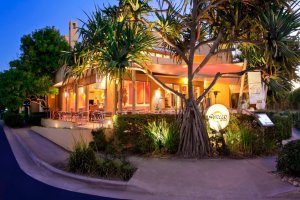 Sirocco is a term used by Europeans to refer to dry hot wind from the Sahara. But in the Sirocco restaurant at Noosaville, it is popular for being a favourite place to eat breakfast, lunch and dinner.

Expect sumptuous flavors, friendly-service and stunning views of the Noosa River.

Sirocco stands on a gorgeous location so visitors can take in all the amazing views as well as enjoy all Noosa has to offer.

The menu in Sirocco are influenced by Africa and the Mediterranean. Food is created using fresh local produce, free range eggs, organic milk.

Gluten-free options are available for those who need a specialized menu.

To know more about their seasonally-changed menu and for further information about Sirocco, go to http://www.sirocconoosa.com.au/, call (07) 5455 6688, email [email protected]

Sirocco is located at 2/ 257 Gympie Terrace
Noosaville QLD 4566 and is a quick drive from our Noosa Holiday Accommodation.

The restaurant is open from Tuesday to Sunday for breakfast at 7:30am to 11:00am, lunch at 12:00pm to 2:30pm. Dinner begins from 5:30pm until late.

Book your stay at our Noosa Holiday Accommodation by visiting http://clearwaternoosa.etourism.net.au.