Tewantin-Noosa Golf Club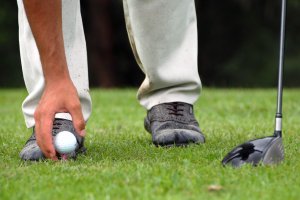 Enjoy a round of golf amidst the tranquil natural bush setting in the Noosa area where wildlife and interesting flora abound. The Tewantin-Noosa Golf Club is all 6,153 metres of easy walking. It is also considered as the area's golf pioneer.

The Tewantin-Noosa Golf Club is easily accessible and avidly welcomes all players at any skill level or ability.

Built way back in 1937, the golf course had a million dollar upgrade in 1999 in order to effectively stage major tournaments as well as challenge the skills of premier golfers.

The Clubhouse offers a relaxing deck so players, visitors or spectators can savour the stunning views of the bushland. If you want to purchase from one of Queensland's best pro shops, head to the store run by Mark Tickle where a slew of clubs, accessories and apparel can be had.

Currently, spouses of the club's full-playing members can join for $100.

The Tewantin Noosa Golf Club offers an excellent junior program with free afternoon lessons. Juniors aged 13 to 18 years old can enter with no joining fee. Cadets aged 13 and below can receive the same benefits as junior members.

Meanwhile, temporary visitors can hold a three or six-month membership.

Tewantin Noosa Golf Club also arrange private functions whether it is for a group gathering, business meeting, cocktail party, birthday, wedding or anniversary. The Clubhouse is air-conditioned and has its very own deck, bar and dance floor. Menus and entertainment can be customized to your wants and needs.

Feel free to head onto the bistro or outside the dining room and into the intimate deck overlooking four holes of the gorgeous golf course. There is also a larger entertainment area with a dance floor and its very own adjoining deck with beautiful views of Mt. Tinbeerwah.

Trip Advisor Reviewer "Raymond G" describes Tewantin-Noosa Golf Club as a "Good fun course."

"A nice course for a 21 handicap player. Some water hazards but the rough off the fairway is very open and forgiving. Several holes have families of Kangaroos on the fairway!"

Trip Advisor Top Contributor "TheYAK" cites the Clubhouse's "Nice food & atmosphere."

"Went there for dinner as I'd heard it was nice food and I wasn't disappointed. Service was friendly and to be honest, it was one of the cleanest settings I have encountered for a while. The food was delish and worth the trip. Give it a go, I recommend it."

User "patrick d" also reviewed Tewantin-Noosa and describes it as "Clean and friendly."

"Clean and friendly good wholesome food served with a smile with fantastic views over the golf course."

Trip Advisor Senior Contributor "eddymollie" received a game of golf as a present from his son and describes the experience as a great day.

"My son gave me a game of golf at Tewantin-Noosa Golf Club for my Christmas present . So on the 25th of January 2013 we had a game, and it turned out to be a great day and a good course. I can recommend the club."

Tewantin-Noosa Golf Club is located at Noosa Cooroy Road Tewantin, 4565, Queensland. It is a short drive from our Noosa Holiday Accommodation.

For more information, call (07) 5447 1910, (07) 5447 1407 or go to http://www.noosagolf.com.au.

Book your stay now at our Noosa Holiday Accommodation by visiting http://clearwaternoosa.etourism.net.au so you can be near Tewantin-Noosa Golf Club.
Image Source: Geek Philosopher