The Songs of Dolly Parton at The J Near Clearwater Noosa
Posted in
Local Events
@
Feb 13th 2019 12:29am
- By Administrator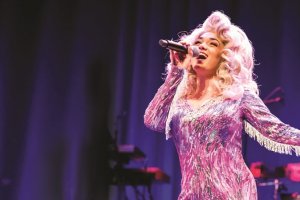 Nine-time Grammy Award-winning singer and Country Music Hall of Fame inductee Dolly Parton is done nothing but justice in The Songs of Dolly Parton, an incredible two-hour tribute show starring talented Australian singer Brooke McMullen.

Coming to The J in Noosa this April, The Songs of Dolly Parton condenses the best of Dolly Parton in one evening, offering diehard fans the chance to sing and dance to timeless country hits such as "9 to 5", "Jolene", "Coat of Many Colours", "Islands in the Stream", "Here You Come Again", "I Will Always Love You" and more.

Dolly Parton is one of the most recognisable names in American country music, who has composed more than 3,000 songs, released over 60 albums, and won a handful of awards including nine Grammy Awards, three American Music Awards and 11 Academy of Country Music Awards to name a few. She's also been nominated for two Academy Awards, six Golden Globes and two Emmy Awards for her numerous contributions to film.

Sixty years on and Dolly Parton remains to be a celebrated icon of country music who continues to record and perform to this day. The Songs of Dolly Parton tells her story with all of her biggest and most successful songs performed back-to-back and sung by none other than young Australian star Brooke McMullen, who was brought to the limelight after her performances in the hit Johnny Cash and June Carter tribute show Leaving Jackson.

For fans of Dolly Parton, The Songs of Dolly Parton is one tribute show that isn't to be missed this 2019. Head to the Sunshine Coast to catch it at The J in Noosa on Friday, April 12.

You can stay near The J by just booking our affordable Noosa holiday accommodation.