Welcome to Sunshine Coast Cycle Fest!
Posted in
Local Events
@
Aug 16th 2016 8:03pm
- By Administrator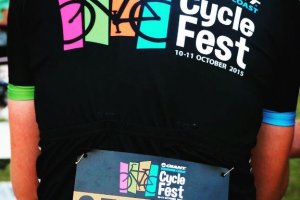 Cycling enthusiasts and fans, welcome! The highly anticipated Sunshine Coast CycleFest is coming your way from September 24th and 25th for a unique opportunity to experience a tour of Sunshine Coast's most iconic cycling routes.

The festival will have a jam-packed weekend ahead. The Saturday will start off with the King and Queen of the Mountain Challenge, a timed 7.5km course that starts from Palmwoods to Montville with almost 6 kilometres of the ride rising over 400m. There will also be a QRTS Grand Prix Street Crits, and QRTS Men and Women Races. For holiday goers who want to take leisurely walks nearby, you can also CycleVillage Markets along Cotton Tree Park.

Meanwhile, the Sunday events will feature the 95-km Gran Fondo and 25-km Piccolo Fondo, which will take you to a marvelous tour of the Sunshine Coast beaches and hinterland. These events will also seek to raise funds to SANDS Queensland.

SANDS Queensland is a grassroots member organisation that supports bereaved parents and families who experience infant mortality through miscarriage, stillbirth, newborn death, or other pregnancy losses. SANDS Queensland teams up with midwives, social workers and doctors to help bereaved parents in their situations. Learn more about the festival's advocacy by visiting http://www.sccyclefest.com.au.

Make the most out of your weekend in Sunshine Coast. For your accommodation needs, choose Clearwater Noosa. Aside from our Accommodation Sunshine Coast Apartments, Clearwater Noosa showcases first-rate guest amenities that put you and your family first.

Imagine the things you can do while you're here: energise by taking a refreshing dip in any of our sparkling swimming pools; fancy a barbecue party while appreciating the relaxing view of our lush tropical garden; enjoy high speed Internet connectivity for free, secure your vehicle within our onsite undercover parking. If you need to spruce up your itinerary, feel free to consult our tour desk staff to give you expert travel advice.

We are conveniently located along Noosaville, Sunshine Coast, and we are a heartbeat away from everything Sunshine Coast. Start planning your Sunshine Coast getaway by visiting http://clearwaternoosa.etourism.net.au today. We at Clearwater Noosa forward to having you and your family over.
Image Source : Sunshine Coast CycleFest